Company Profile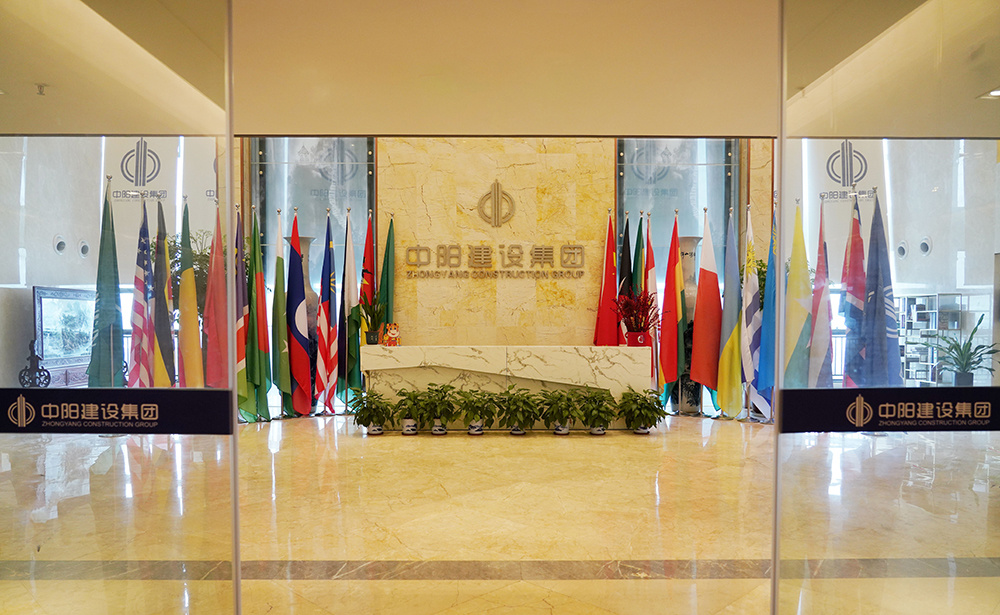 Zhongyang Construction Group Co., Ltd. was founded in 1953 with registered capital of 916.18 million yuan. The company promotes the globalization strategy firmly, adheres to the two-wheel drive of industrial development and capital operation, with its business involving five plates: Zhongyang Engineering, Zhongyang Capital, Zhongyang Industry, Zhongyang Real Estate and Zhongyang Agriculture. And its annual scale of operation has reached more than 2 billion dollars, ranking in the forefront of Jiangxi Top 100 private enterprises for six consecutive years.
Zhongyang Engineering has premium qualification as general contractor of building construction engineering, A-level design qualification of construction industry (construction engineering and air-raid shelters), A-level qualification as construction general contractor of highway, municipal, mechanical and electrical engineering, etc., and A-level qualification as professional contractor of foundation, decoration, fire protection and steel structure, with business spread all over 22 provinces, cities and districts of China. Meanwhile, our Group has the enterprise qualification as general contractor of the complete foreign aid projects of the Ministry of Commerce, sets up overseas branch companies in countries such as Zambia, Ethiopia and Djibouti, and actively expands foreign investment and engineering construction projects. And the projects undertaken by us such as the hospital, school, intelligence building, social security building, grain depot, and teacher house are built in full swing.
The investment fields of Zhongyang Capital mainly cover infrastructure, industrial parks, new-type building materials, real estate, development of new energy, etc. In recent years, the company has also been exploring the investments in the hotel industry and banking industry. Over the years, the Group has been rated as AAA credit rating in the credit rating of commercial banks and has been the high-quality customer strongly supported by banks, with the annual comprehensive credit line of more than 2 billion yuan.
Zhongyang Industry mainly involves in prefabricated building and the R&D and production of new-type building materials. As the first manufacturer of prefabricated PC components in Fuzhou, Zhongyang Yantong Technology Co., Ltd. aims to develop a National Prefabricated PC Components Industrial Base. And the company has reached the national top 50 prefabricated building enterprises with the total project investment of half a billion. Zhongyang Dexin Technology Co., Ltd. is committed to the R&D and production of new-type green building materials. Its product, the new-type PVC composite formwork, is an energy-saving and environment-friendly product promoted by construction industries all over China with its quality index leading in China, and makes positive contributions to the objectives of the construction industry of "replacing wood with plastics" and "replacing steel with plastics".
Zhongyang Real Estate mainly consists of Fuzhou Bojin Riverside residence community and the business office building in Zhongyang Square. Bojin Riverside community covers a land area of more than 140,000 square meters with the overall floorage of over 400,000 square meters. Adjacent to Fuzhou municipal administrative center, Zhongyang Square is the business building of the Group headquarters with the overall floorage of over 90,000 square meters, and is the new landmark of Fuzhou.
The Group's acquisition of a 3000-hectare farm, which will be built into Zhongyang (Zambia) Eco-agriculture industrial park, marks the establishment of Zhongyang Agriculture. The industrial park aims to cooperate with domestic and foreign advanced agricultural listed companies and leading enterprises in industrialization to create a model of Sino-African agricultural cooperation with the plan of high starting point, the design of high standard, and the high-level management and operation. The project is highly valued by the governments of China and Zambia and is of great significance for improving the agricultural structure of Zambia, promoting the agricultural technology level of local farmers, and facilitating the green development, transformation and upgrading of Zhongyang Group.
In recent years, the Group has been awarded many honors, including National Advanced Enterprise in Housing and Urban-Rural Construction System,the National Outstanding Construction Enterprise, National Advanced Construction Enterprise, National Advanced Unit in Scientific and Technological Innovation, National Construction Enterprise of AAA Credit Grade, National May 1st Labor Diploma, China Top 200 Growth Enterprises of Construction Industry, etc.
Confronted with the fierce market competition and the challenge of the transformation and upgrading of construction industry, Zhongyang Construction Group will carry forward the enterprise spirit of "Unity, Innovation, Integrity, Dedication", adhere to the purpose of "Honesty-orientation, Quality Priority, Innovative Development, Fighting for First-rate", devotedly practice the enterprise mission for the sake of the achievement of the vision of "Becoming a World-class Enterprise", and be committed to developing a modern enterprise group with the high trust form users and government, high satisfaction from employees and high recognition from the society.
All rights reserved:Zhongyang Construction Group Address:Nanchang City, Jiangxi Province, Honggu Beach Green Road 500