Capital
Guoke Health Life Technology Industrial Park
The Guoke Health Life Science and Technology Industrial Park project is a super large comprehensive science and technology industrial park jointly developed by Zhongyang Group and Guoke Health Biotechnology Co., Ltd. under the Chinese Academy of Sciences Holding Co., Ltd. The strategic cooperation framework agreement was signed in October 2018. The agreement stipulates that both parties will build a Guoke Biological Health Technology Industrial Park in Ganjiang New Area, and cooperate in multiple fields such as science and technology innovation industry, high-end medical education, and industry city integration.
The project is located in the core area of Nanchang Ganjiang New Area, a national development zone, and covers an area of more than 1500 mu. It has been highly valued and strongly supported by the Chinese Academy of Sciences, Jiangxi Provincial Party Committee and Government, and Ganjiang New Area. At present, the project is being actively promoted.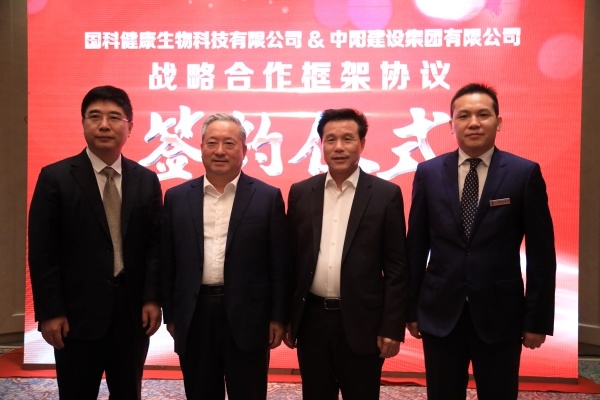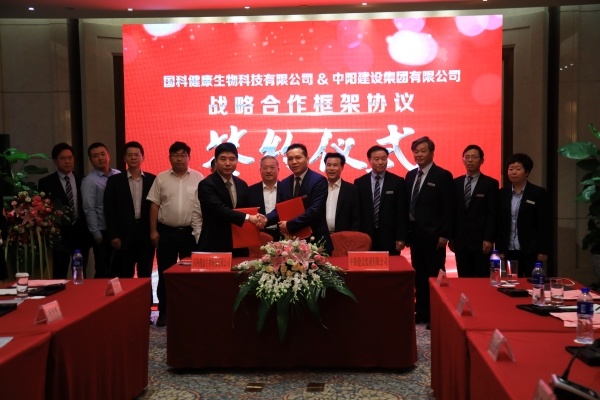 Strengthening Preparation Technology of Rigid PVC Foam Materials and Transformation of Electrochromic Glass Achievements
On October 8, 2019, a delegation of nine people led by Zhang Suojiang, academician of the Institute of Process of the Chinese Academy of Sciences, Wu Lebin, secretary of the Party Committee of the Chinese Academy of Sciences, and chairman of Guoke Holding Co., Ltd., visited Zhongyang Construction Group Co., Ltd. for investigation and guidance, and made a field survey of the progress of the "rigid PVC foam enhancement preparation technology cooperation project" between the Group and the Institute of Process of the Chinese Academy of Sciences, And conduct in-depth exchanges on the cooperation and implementation of the "Transformation and Industrialization of Electrochromic Glass Achievements" project. Leaders including Zhang Hongxing, Mayor of Fuzhou City, Xiao Chenggui, Standing Committee Member of the Municipal Party Committee, Wu Jianhua, Secretary of the Party Working Committee of Fuzhou High tech Zone, and Gu Shenghe, Director of the Municipal Science and Technology Bureau, met and accompanied the inspection; Mr. Ji Yueqin, CEO of the G2 Business Club in the United States and overseas member of the Chinese Federation of Overseas Chinese, participated in the inspection activity; Chen Shengde, Chairman of the Group's Board of Directors, and Chen Enbin, Chairman and President, accompanied the entire process.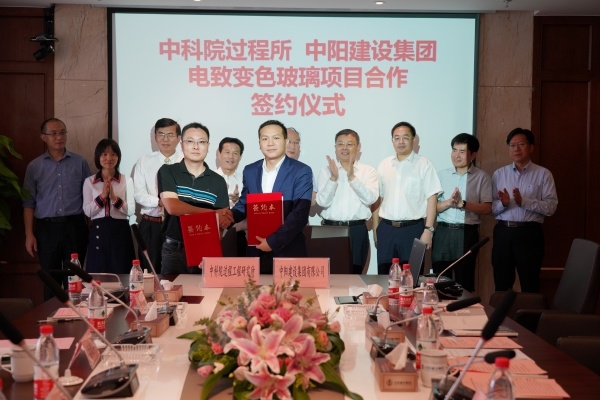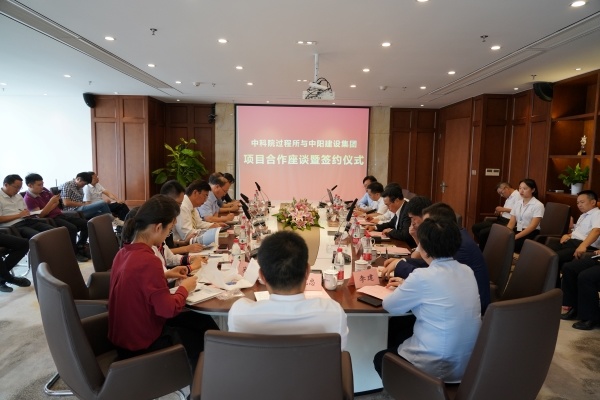 All rights reserved:Zhongyang Construction Group Address:Nanchang City, Jiangxi Province, Honggu Beach Green Road 500