Industry
Prefabricated building

 Fuzhou Zhongyangyan Concrete Construction Technology Co., Ltd
Fuzhou Zhongyangyan Concrete Construction Technology Co., Ltd. (hereinafter referred to as Zhongyangyan Concrete), as a production enterprise of prefabricated PC components in Fuzhou, is jointly invested by Zhongyang Construction Group Co., Ltd., Fuzhou Investment and Development (Group) Co., Ltd., Shanghai Electric Concrete Construction Technology Group Co., Ltd., and Beitong Construction Technology (Shanghai) Co., Ltd. It was registered and established on September 7, 2017 with a registered capital of 101 million yuan.
The total planned investment of the project is 1.01 billion yuan. The first phase construction investment is 150 million yuan, with a factory area of 140 acres and four production lines. The designed annual production of PC components is 100000 meters ³, The annual output value reaches 300 million yuan. The second phase of construction plans to invest 860 million yuan, covering an area of 200 acres. The factory will construct three automated assembly lines, five fixed production lines, one steel bar processing workshop, and one dual machine mixing station, with a designed annual production capacity of 500000 meters for PC components ³, The annual output value is 1.5 billion yuan.
Since the establishment of the company, the production and installation of PC components have been successfully applied to prefabricated public construction projects in Fuzhou city - the elderly rehabilitation center (frame structure) and prefabricated residential projects - Rushui Home (shear wall structure), as well as multiple projects such as schools and apartments. They have also gone out of the Fuzhou area and undertaken PC component production and installation business in other provinces and cities. In March 2018, the company and Jiangxi Building Materials Industry Scientific Research and Design Institute jointly edited the local standards of prefabricated building in Jiangxi Province, Design Standards for Assembled Monolithic Concrete Residential Buildings (DBJ/T36-041-2018) and Technical Standards for Fabrication and Quality Acceptance of Prefabricated Components of Assembled Monolithic Concrete Residential Buildings (DBJ/T36-043-2018) The Technical Standards for Construction and Quality Acceptance of Assembled Integral Concrete Residential structural engineering (DBJ/T36-042-2018) was officially released. In September 2018, the company won the honorary title of "2018 Top 50 prefabricated building in China" in the building materials industry in 2018. At the same time, the research, development and production of vertical load-bearing component technology have been continuously increased. At present, the Group has been approved as the national prefabricated building industrial base.
The company adopts BIM technology to deepen the component design and production process, combined with the installation cloud system, to achieve traceability management of component products, further improve quality control during production, transportation, and installation processes, effectively achieve the linkage application of "BIM+installation cloud" in actual projects, and provide effective means for enterprises to strengthen internal control, effectively implement quality responsibility, improve management efficiency, strengthen assessment and quality control, etc, Substantial progress has been made in intelligent manufacturing and intelligent construction.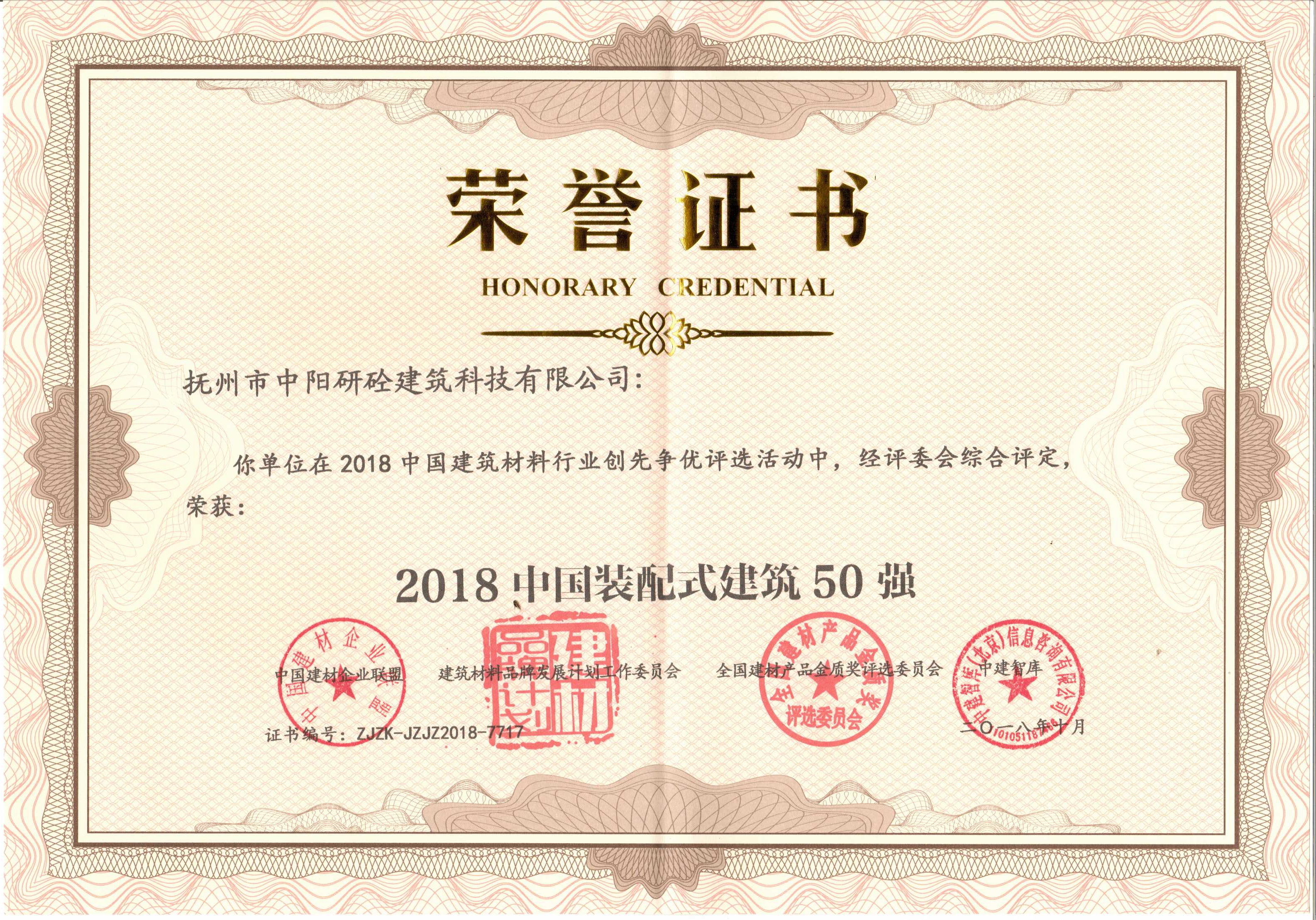 Won the top 50 prefabricated building in China in 2018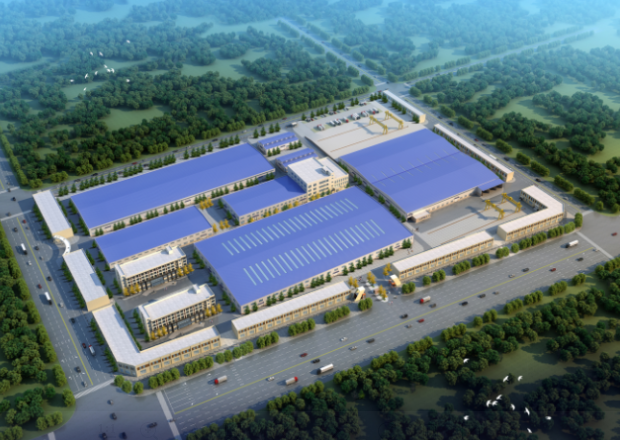 Plan of Zhongyangyan Concrete Plant Area

  Fuzhou Elderly Rehabilitation Center Comprehensive Building (Renderings)
concrete mixing plant
New building materials

  Zhongyang Dexin Technology Co., Ltd
Zhongyang Dexin Technology Co., Ltd. is a wholly-owned subsidiary of Zhongyang Construction Group, established by Zhongyang Construction Group to achieve its dreams of transformation and upgrading, green construction, and green building. Zhongyang Dexin is a high-tech enterprise and the deputy director unit of the Hard PVC Foam Products Professional Committee of the China Plastics Processing Industry Association. It has a professional technical team composed of industry experts and professors, focusing on the research and development of high-performance hard PVC foam boards, profiles and other new materials for construction, environmental protection furniture, packaging logistics, vehicle and ship manufacturing. The company has introduced an internationally advanced professional equipment manufacturer, Klaus Maffei Company from Germany, to produce rigid PVC extruded foam board production lines. Relying on advanced production processes and technologies, the company adheres to the development concept of energy conservation, environmental protection, and circular economy, and provides customers with high-quality and high-performance products.
Zhongyang Dexin Technology Co., Ltd. actively cooperates with scientific research institutes to develop new products, and cooperates with the Process Institute of the Chinese Academy of Sciences to develop high-performance rigid PVC foam sheets for automobile manufacturing; Collaborating with Jiangxi Building Materials Research and Design Institute, we have developed and produced new plastic composite building templates, filling the gap in this product in the province. We have successively obtained the "National Construction Industry Science and Technology Achievement Promotion Certificate", "Jiangxi Province Construction Field New Technology Recognition Certificate", "Jiangxi Province Construction Science and Technology Achievement Promotion Certificate", "Jiangxi Province Building Energy Saving Product Recommendation Certificate", and "Green Building Energy Saving Recommended Product Certificate". Multiple products such as plastic composite building templates have won the "Jiangxi Province Excellent New Product Second Prize".
The national construction method "Construction Method for Building Plastic Composite Formwork" edited by the company and the national industry standard "Technical Specification for Building Plastic Composite Formwork Engineering" were approved and released by the Ministry of Housing and Urban Rural Development in 2014. The company has been awarded the honorary certificates of "National Resource Recycling Major Demonstration Project Enterprise" and "Industrial Product Ecological (Green) Design Pilot Enterprise" by the Ministry of Industry and Information Technology of the People's Republic of China. It has also been awarded the honorary titles of "Most Influential Enterprise in China's Plastic Template Industry", "National Demonstration Enterprise of" Replacing Wood with Plastic ", and" Excellent Enterprise in the Plastic Processing Industry during the 12th Five Year Plan "by the National Industry Association. The "Hard PVC Composite Building Template Construction Project" declared by the company received special funding support from the National Development and Reform Commission in December 2015. In December 2017, the Ministry of Industry and Information Technology of the People's Republic of China agreed that Zhongyang Dexin Technology Co., Ltd. was responsible for establishing an industry standard drafting working group for the "Rigid PVC Foam Building Template", which was responsible for formulating the standard. The company focuses on product application research and development of high-performance hard PVC foam boards and profiles, and has obtained 65 patents.
Hard PVC foam material is currently recognized internationally as one of the most ideal materials for "replacing wood with plastic and steel with plastic". Zhongyang Dexin Technology Co., Ltd. has produced internationally advanced hard PVC foam boards and profiles through independent research and development, cooperative research and introduction of digestion and other measures, with good physical properties and high quality, which can meet the needs of high-speed rail, automobile, shipbuilding manufacturing, construction projects, and the production of special packaging boxes.
The company promotes the corporate spirit of "unity, development, integrity, and efficiency", and adheres to the business policy of "honest management, adhering to commitments, adhering to standards, and emphasizing quality". We are willing to sincerely cooperate with all sectors of society, achieve mutual benefit and win-win results, and bravely create a brand to provide customers with better products and services.

  Zhongyang Dexin Technology Co., Ltd. Factory Area

  Office building?

  line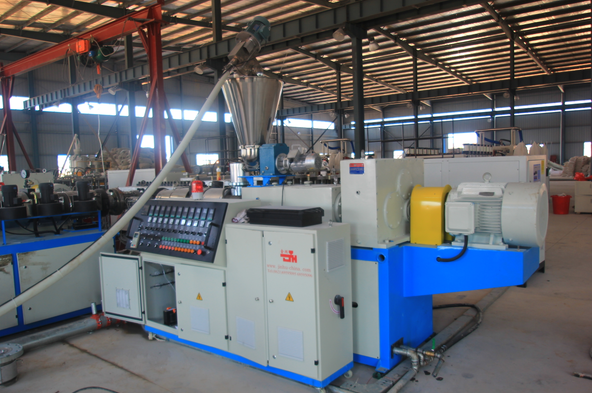 production equipment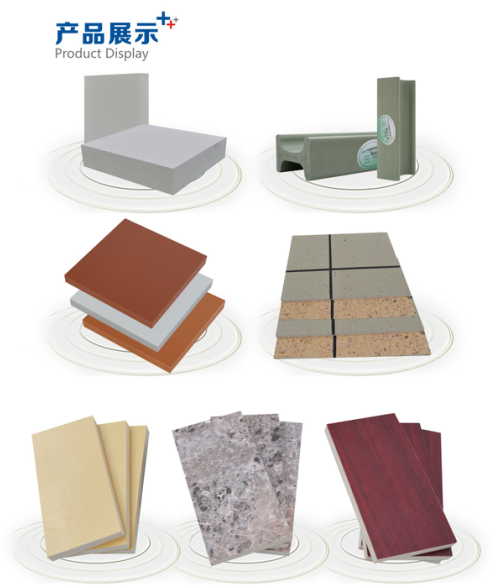 Product display
All rights reserved:Zhongyang Construction Group Address:Nanchang City, Jiangxi Province, Honggu Beach Green Road 500