Ethiopian Ambassador to China Teshome Toga Visits Zhongyang Construction Group for Inspection
---
On March 12th, Ethiopian Ambassador to China, Teshome Toga, visited the Nanchang Company of Zhongyang Construction Group for inspection and was warmly received by the Chairman of the Group's Board of Directors, Chen Shengde.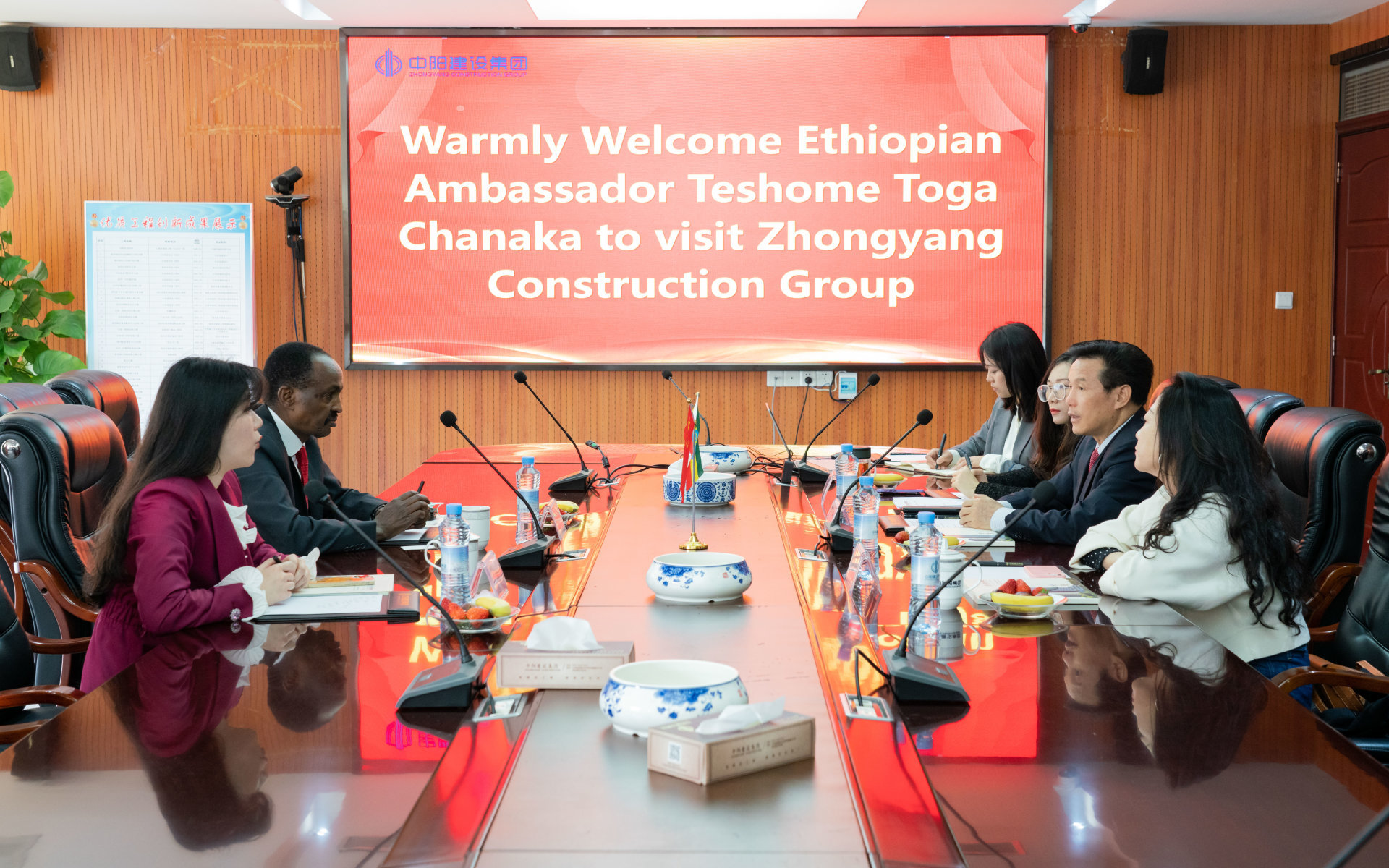 At the symposium, Chen Shengde, Chairman of the Board of Directors, sincerely welcomed the arrival of Ambassador Teshomei. He introduced the development of the Group in the past two years, described the practical difficulties faced by the Group in project construction in Ethiopia, and expressed the good wish to jointly overcome the impact of the COVID-19 epidemic, continue to strengthen exchanges and cooperation between the two sides, and jointly promote the construction of the "the Belt and Road".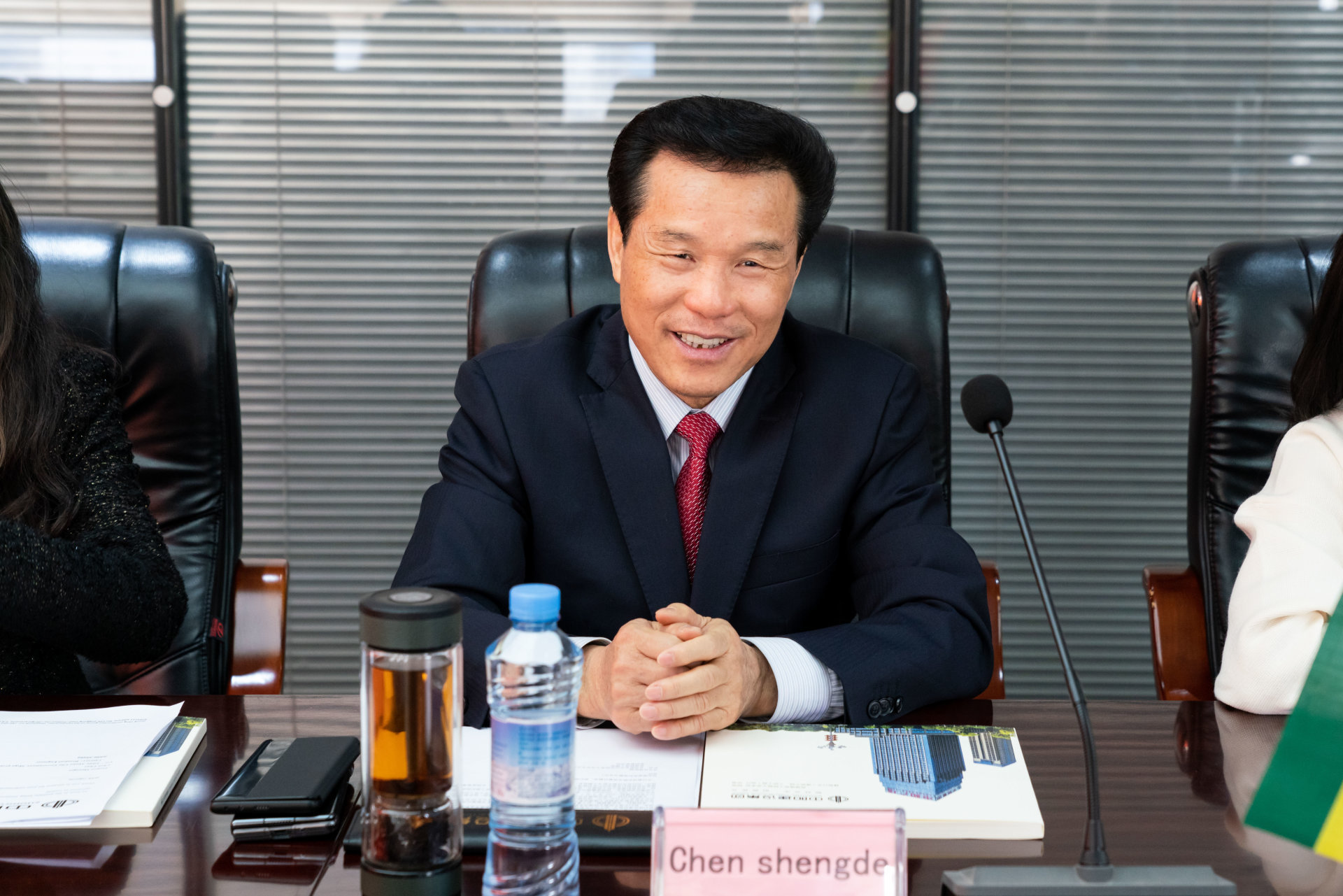 Ambassador Te Xiaomei once visited the Group's Fuzhou headquarters in 2019 to inspect the Group's production base of green building materials and prefabricated building. This time, he visited Nanchang Company to further strengthen friendly exchanges and deepen cooperation. He highly praised the achievements of Zhongyang Construction Group in promoting the industrial transformation and upgrading of the construction industry through technological innovation in recent years. He pointed out that Zhongyang Construction Group has achieved rapid development under the leadership of Chen Shengde's pragmatic, innovative, and visionary approach. He emphasized that Zhongyang Construction Group is a good partner of Ethiopia and attaches great importance to the projects invested and constructed by the group in Ethiopia. He stated that both parties will continue to play a bridge role to help overcome practical difficulties encountered in project construction and jointly accelerate the progress of project construction.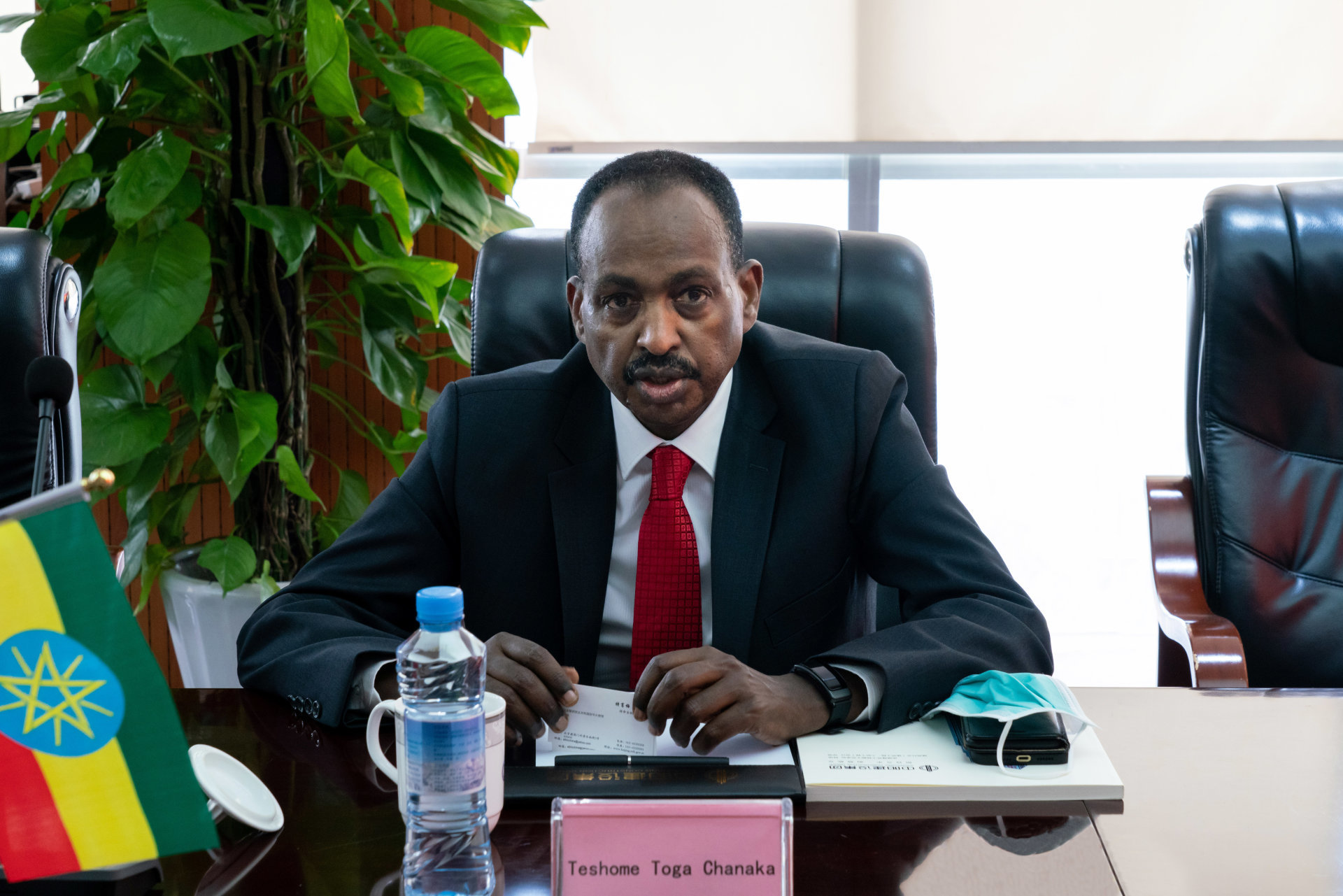 At present, the group's transportation building, national strategic reserve grain depot, civil service social security fund building, African Union intelligence building and other projects in Ethiopia are under construction, which is of great significance for promoting employment for local people in Ethiopia and strengthening infrastructure construction. In the future, Zhongyang Construction Group will continue to accelerate the pace of "going out", actively respond to the advocacy of the 8th Ministerial Conference of the Forum on China Africa Cooperation, continue to deepen friendly cooperation with African partners, and contribute Zhongyang's strength to building a community with a shared future for China Africa in the new era!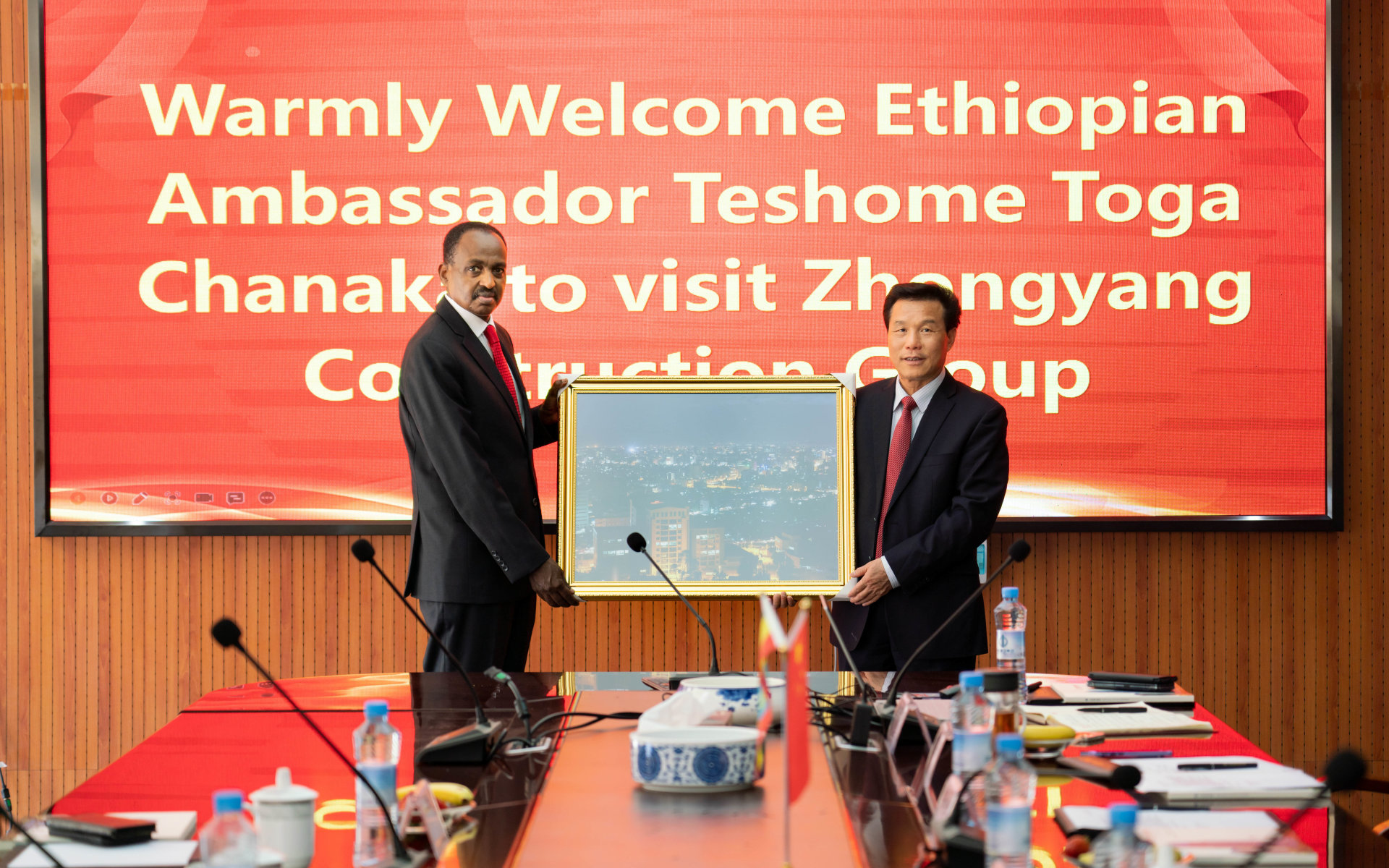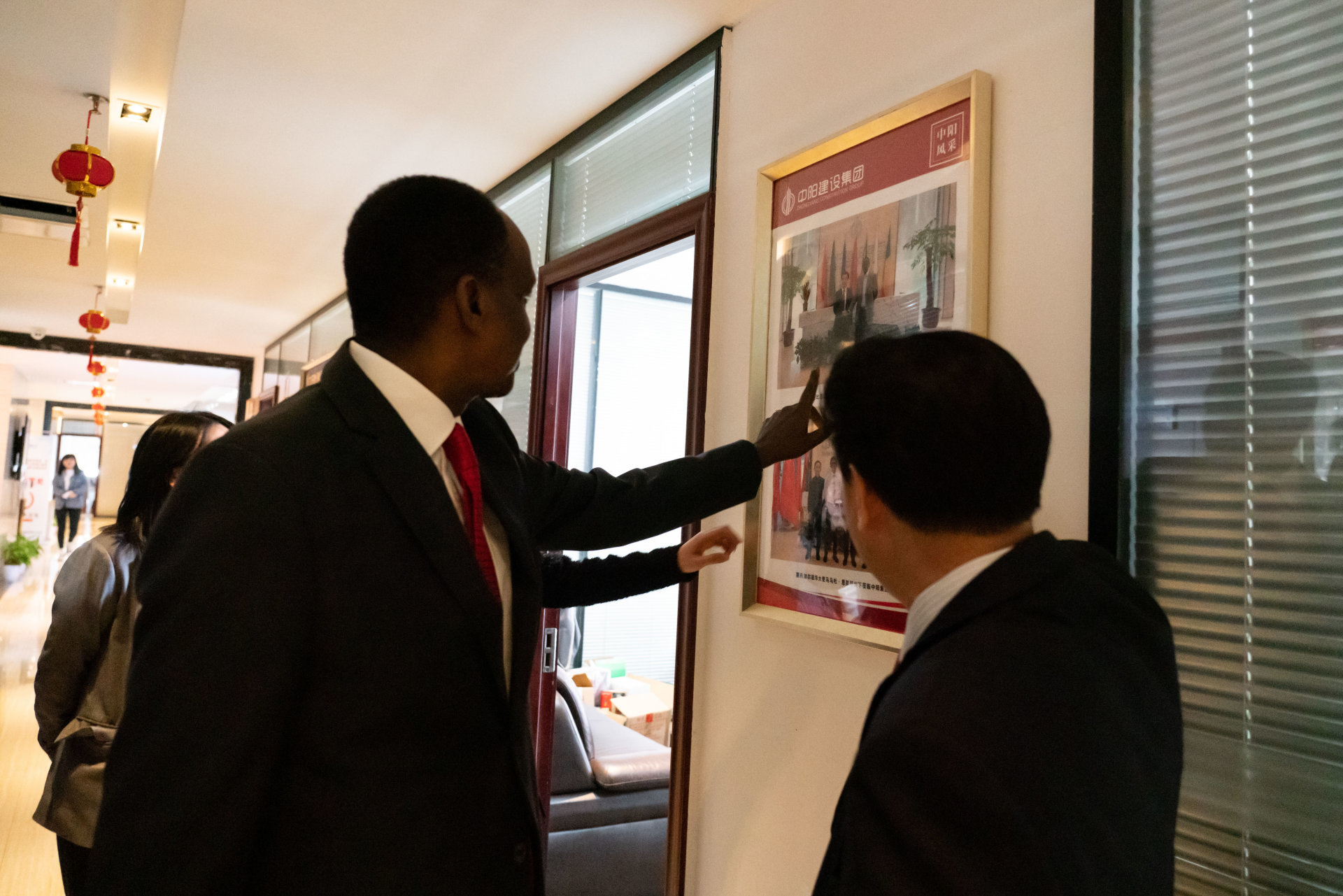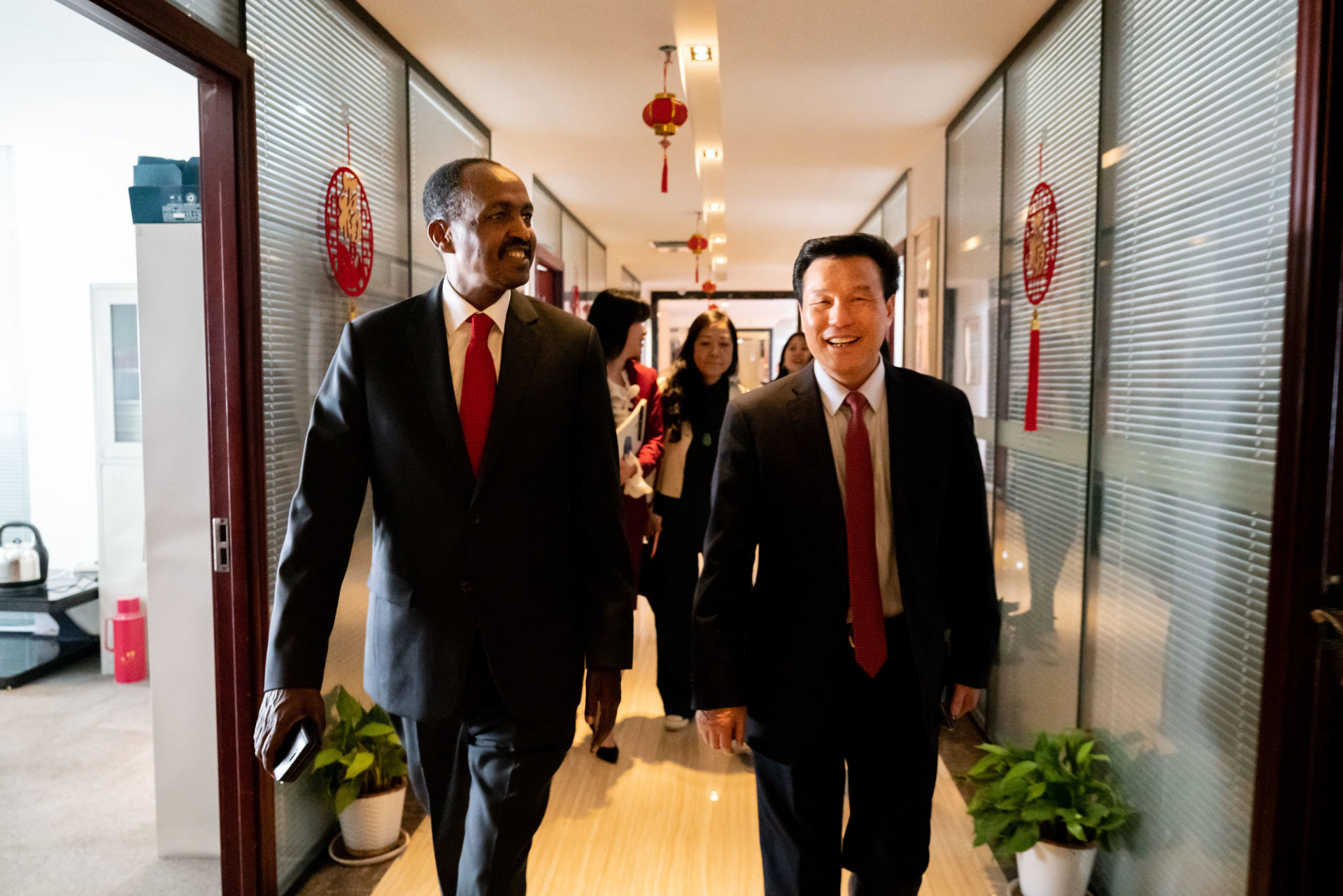 ---
All rights reserved:Zhongyang Construction Group Address:Nanchang City, Jiangxi Province, Honggu Beach Green Road 500