【 Good News 】 Crafting Dreams with Craftsmanship, Winning Three "Luban Awards" - Warmly congratulating the group on winning the "Luban Award" for the Rushui Homeland project undertaken by the group
---
Recently, the China Construction Industry Association released the list of candidates for the "2022-2023 First Batch of China Construction Engineering Luban Award (National High Quality Engineering)", and the "Rushui Homestead Construction Project (1 #~3 #, 5 #~11 # Buildings and Underground Engineering)" undertaken by Zhongyang Construction Group was awarded the honor!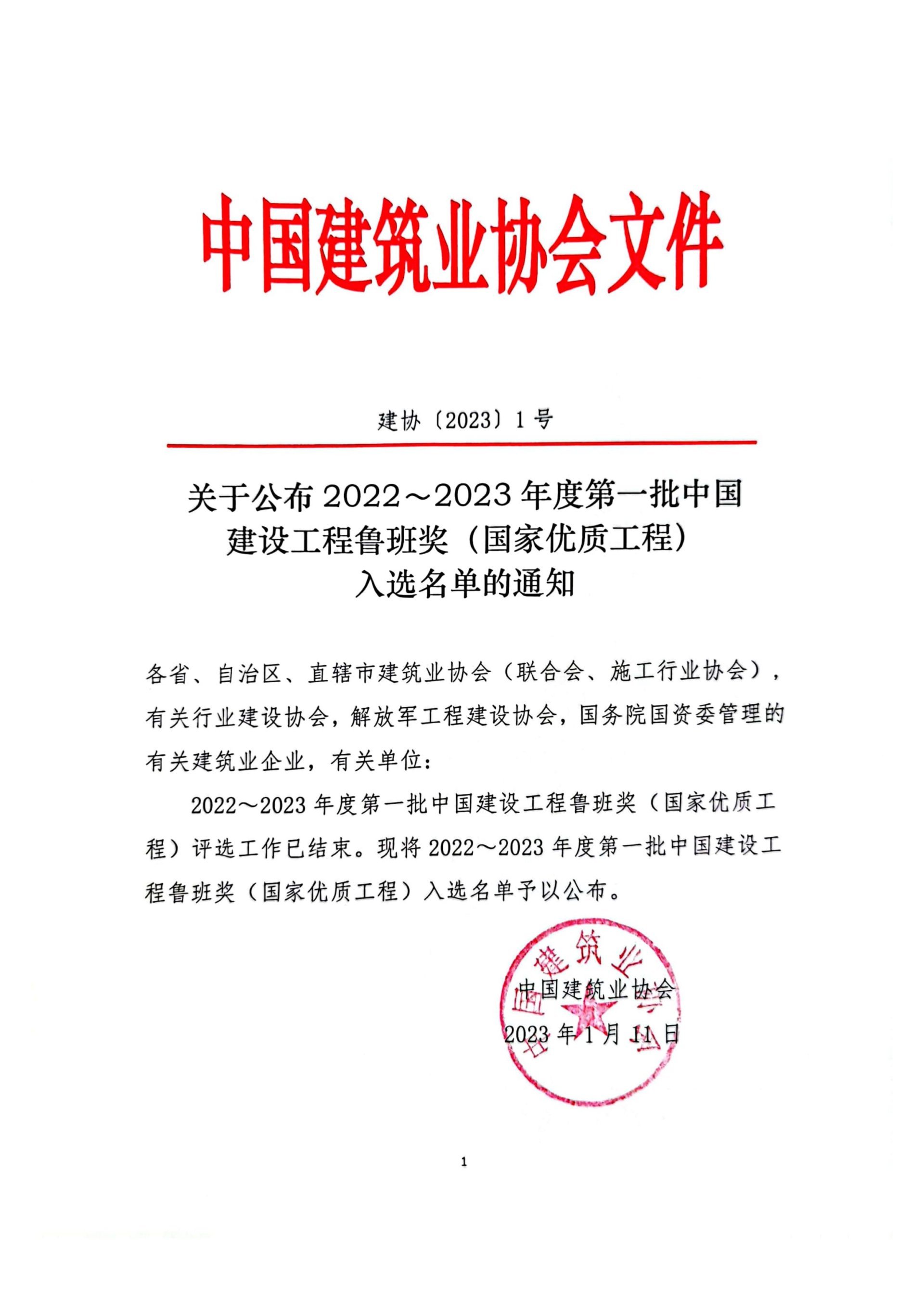 The China Construction Engineering Luban Award (National Quality Engineering), also known as the Luban Award, is guided by the Ministry of Housing and Urban Rural Development of the People's Republic of China and selected by the China Construction Industry Association every two years. It is renowned for its ultra-high standards of quality and process requirements, and is the highest honor award for engineering quality in the Chinese construction industry, representing the highest standards and levels in the industry.
The Rushui Homestead Project, which won the Luban Prize, is the first prefabricated building project in Jiangxi Province that adopts prefabricated main structure+prefabricated interior decoration undertaken by the Group in EPC mode. The project consists of 10 residential buildings and basements, with a total construction area of 64758 square meters and a single building assembly rate of 52%.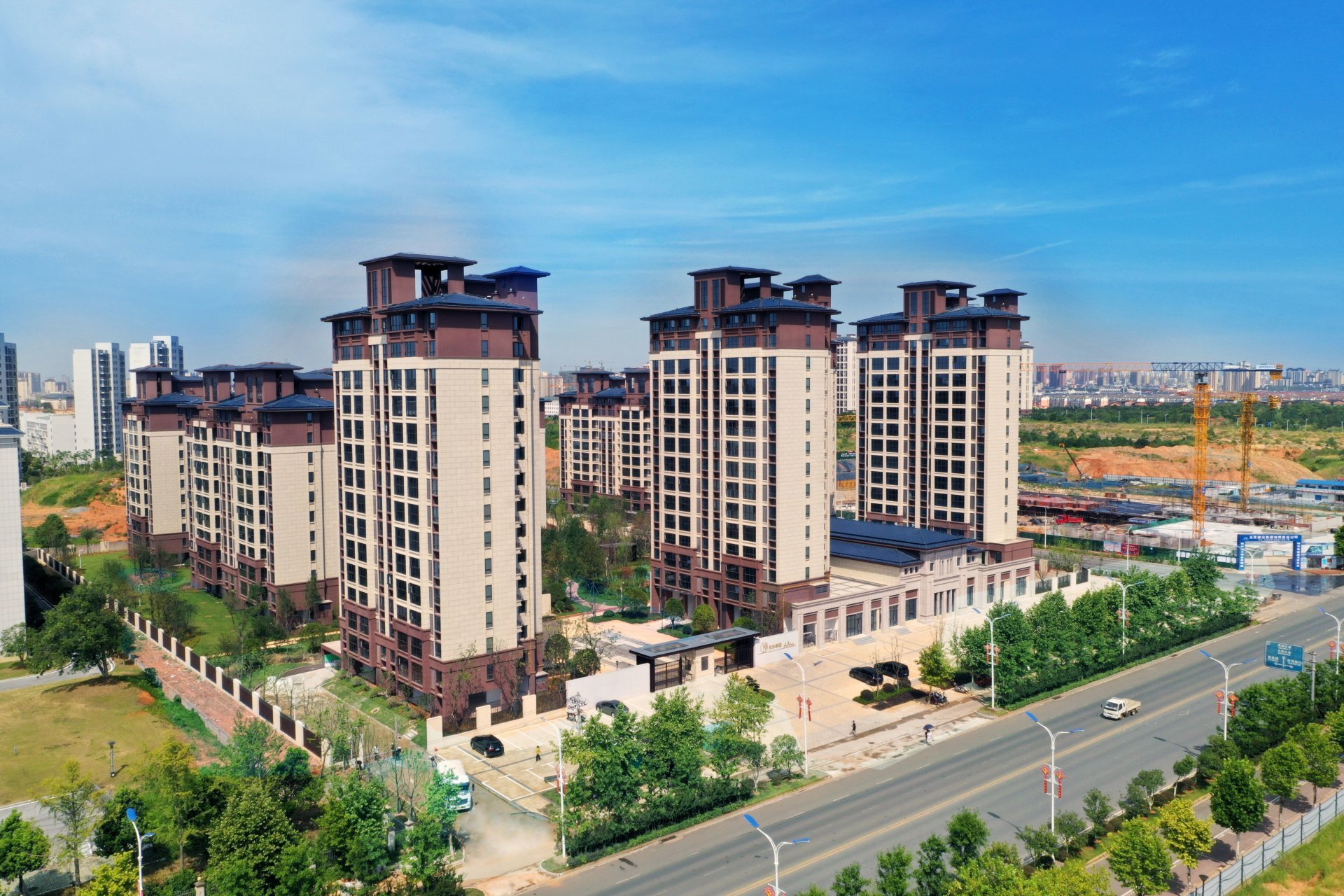 At the beginning of the project, the goal of creating the Luban Award was established. During the project construction process, careful planning and construction were carried out, and "four core technologies and eight guarantee measures" were applied. High standards were strictly followed in terms of quality, safety, new technology application, technological innovation, and green construction. Received multiple honors, including the first batch of Jiangxi Province High Quality Construction Project Rhododendron Award in 2022, Jiangxi Province Construction Industry New Technology Application Demonstration Project, Jiangxi Housing and Urban Rural Development Department Evaluation Excellent Design, Jiangxi Provincial Construction Method, Jiangxi Provincial Science and Technology Achievement Award, etc. The smart construction management system based on this project has been included in the first batch of typical cases of intelligent construction new technology, new product innovation services of the Ministry of Housing and Urban Rural Development.
At present, the three engineering projects undertaken by the group, namely "Nanchang Hongdu Traditional Chinese Medicine Hospital New Hospital (Phase I)", "Zhongyang Square", and "Rushui Homeland", have successively won the championship of Luban. Behind this honor, it embodies the craftsmanship spirit of Zhongyang builders who strive for excellence and tirelessly, and is the unremitting pursuit of Zhongyang Group's "integrity first, quality first".
Zhongyang Construction Group will make further efforts to continue inheriting the spirit of Luban craftsmen, building more high-quality projects for society, and showcasing the responsibility and responsibility of leading enterprises in the construction industry in Fuzhou to promote the "hometown of architecture" and sing the "Fuzhou Construction" brand!
---
All rights reserved:Zhongyang Construction Group Address:Nanchang City, Jiangxi Province, Honggu Beach Green Road 500