Zhongyang Construction Group was awarded the honorary title of "2021 Jiangxi Leading Enterprise of the Year"
---
On May 27th, the 2021 Jiangxi Annual Economic Events, Economic Figures, and Leading Enterprises Conference was held in Nanchang. Zhongyang Construction Group Co., Ltd. was crowned as the leading enterprise of Jiangxi in 2021. Group Chairman and President Chen Enbin attended the press conference and received recognition from the conference.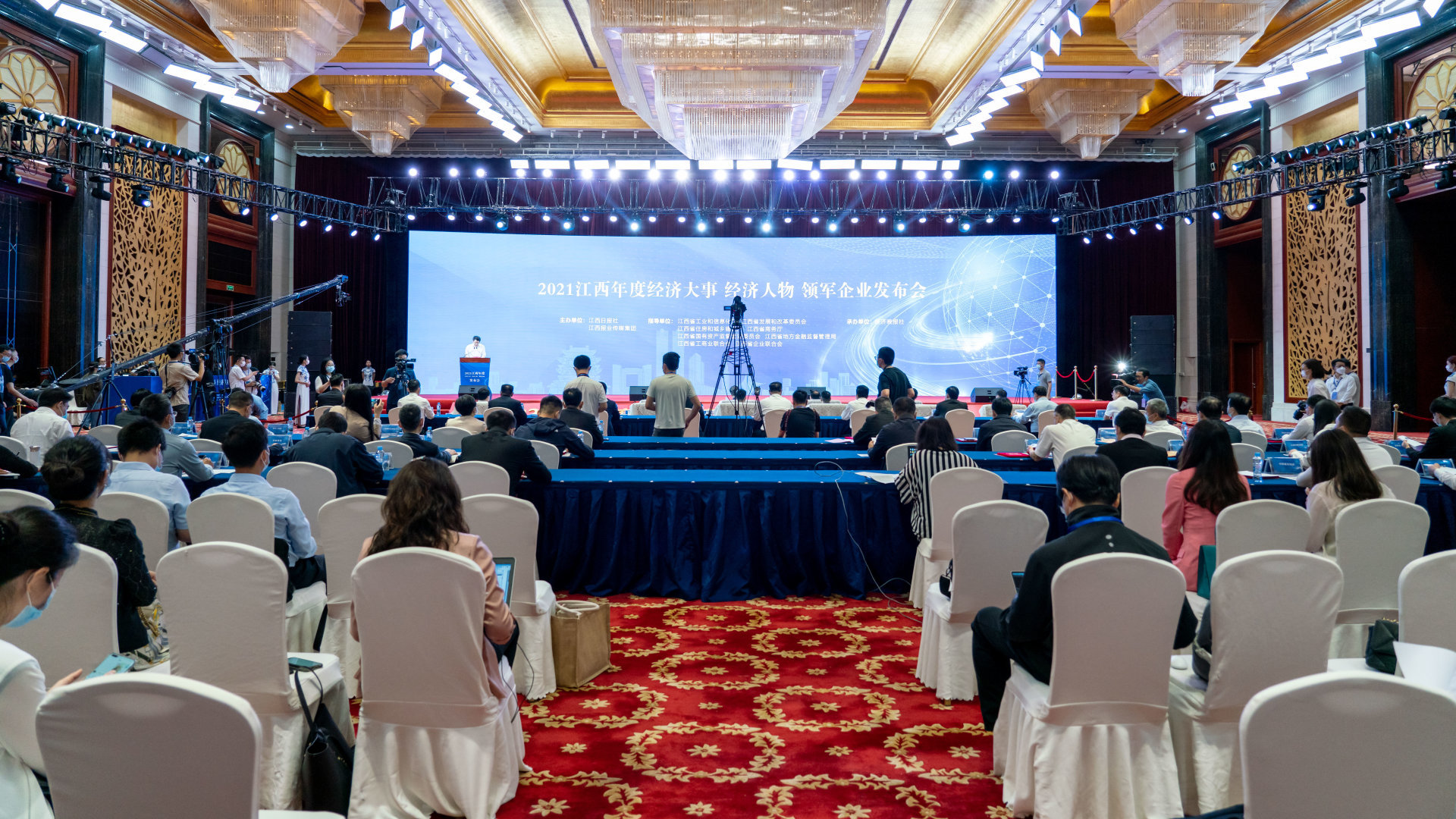 In the past year, under the general environment of tightening macro market situation and normalization of the COVID-19, and under the strong leadership of the provincial party committee and government, Zhongyang Construction Group adhered to the strategic thinking of stable growth, promoting transformation, strengthening management, and internationalization, pioneering innovation, overcoming difficulties, and doing solid work, so that the enterprise maintained a steady and rapid development momentum.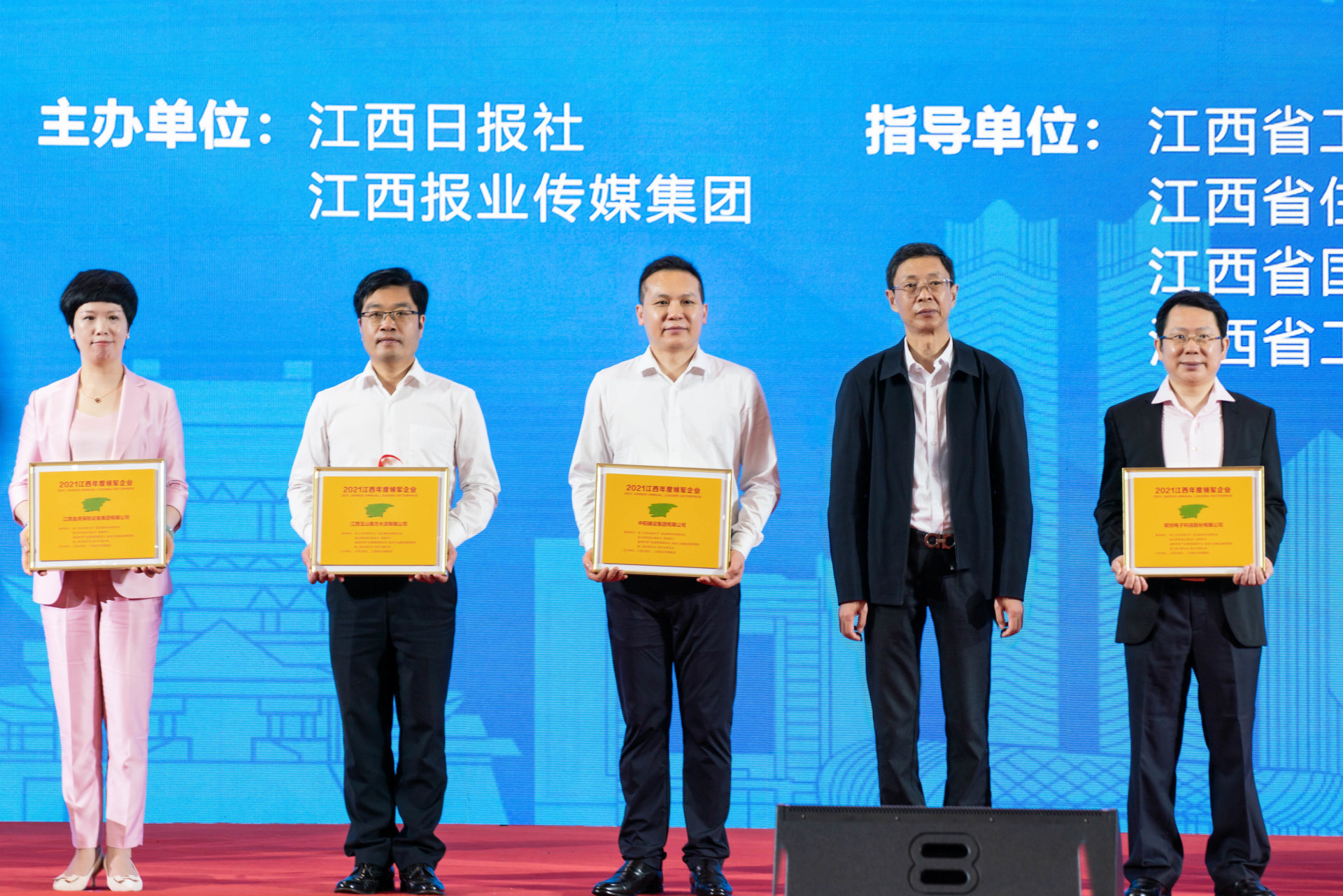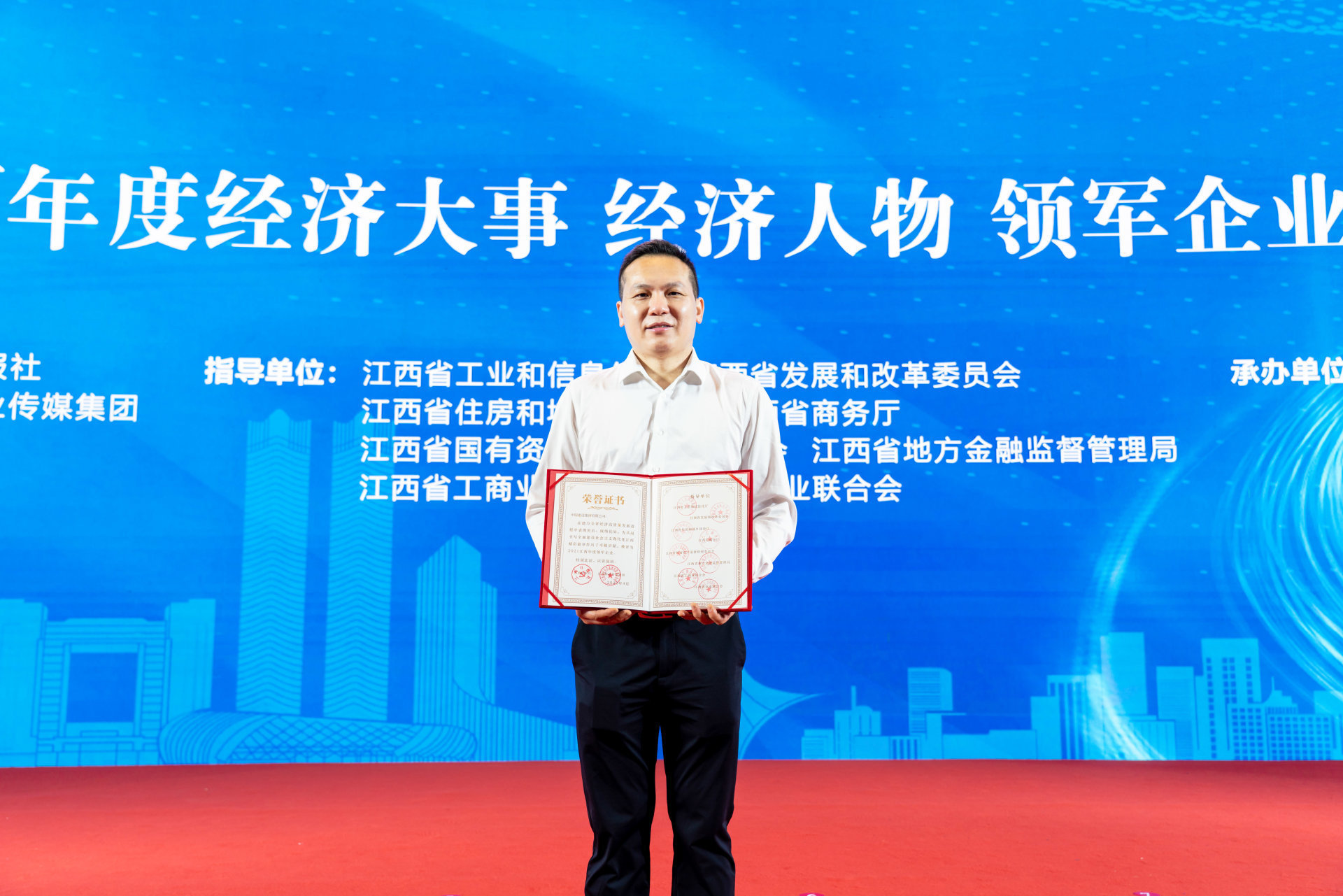 As a leading enterprise in Fuzhou's construction industry, Zhongyang Construction Group, while expanding and strengthening its main construction industry, takes technological innovation as the guide, focuses on improving the core competitiveness of comprehensive services in the whole industrial chain of construction and promoting the industrialization and intelligent transformation and upgrading of construction, speeds up the pace of chain extension and strengthening, actively explores domestic and foreign markets, and constantly makes breakthroughs in the research and development of green building materials and the development of prefabricated building, Enable the group to have a first-mover advantage in the coordinated development of the entire industrial chain. The group also continuously builds the "Zhongyang Technology System" and "Zhongyang Management System" through independent innovation, forming future core competitiveness, and achieving comprehensive promotion of the Zhongyang model. Ultimately, through technology output and model replication, the group aims to achieve the goal of Zhongyang's "aircraft carrier construction enterprise" of billions of yuan!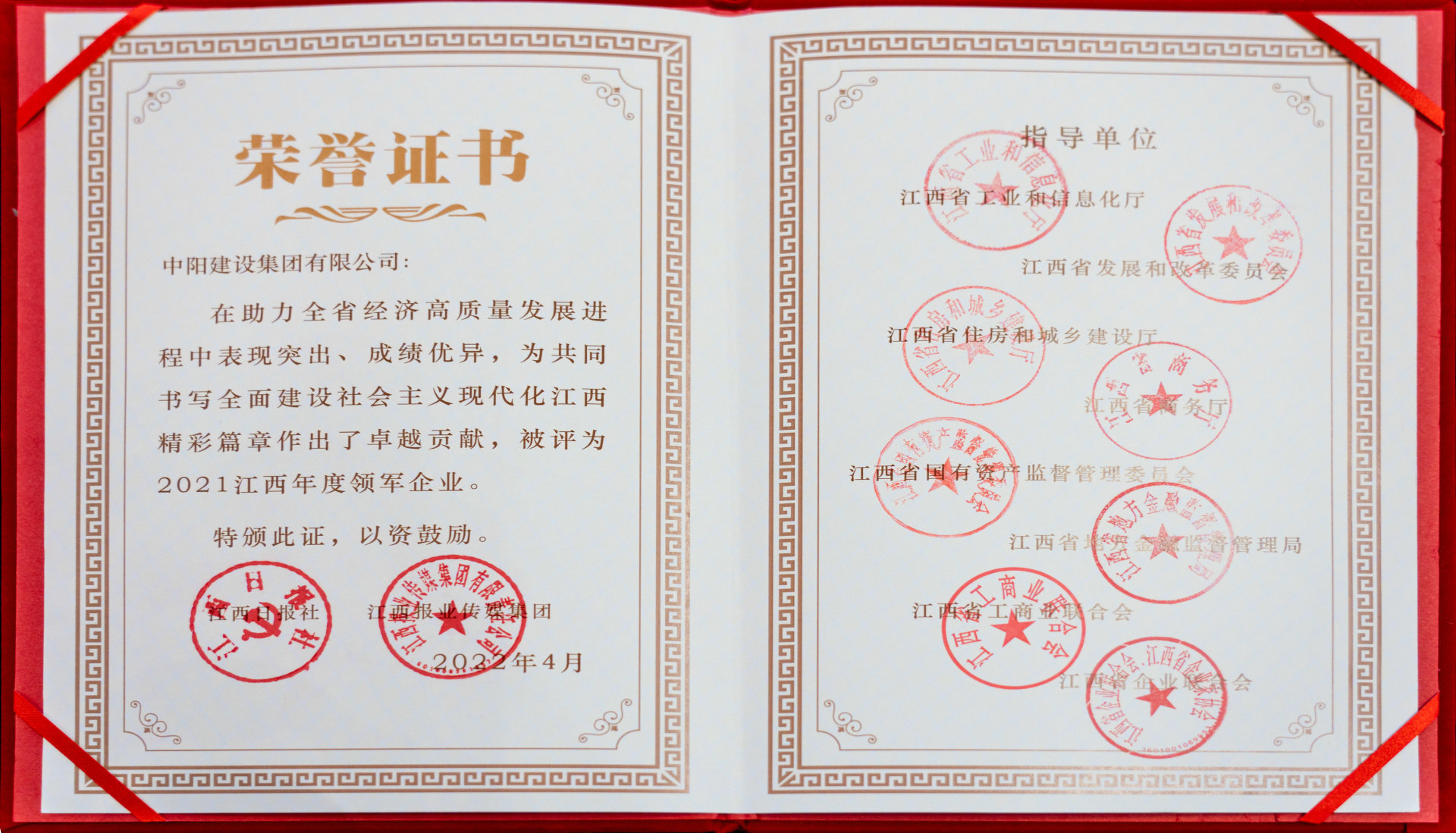 A thousand sails compete, and a hundred boats compete for the top. In the future, Zhongyang Construction Group will accelerate the industrialization and intelligent transformation and upgrading of its buildings, actively "demonstrate and strive for excellence", and strive to create an excellent brand of Jiangxi architecture, contributing wisdom and strength to jointly write the splendid chapter of comprehensive socialist modernization in Jiangxi!
---
All rights reserved:Zhongyang Construction Group Address:Nanchang City, Jiangxi Province, Honggu Beach Green Road 500